Brand new app turns your smartphone into a list building machine
EXPLODE Your Video Marketing
- Proven Software + Training Responsible For
5M Views & 10,000+ Leads Collected
Create PERFECT Videos WITHOUT any rumbling, bloopers, cue cards, or memorizing any scripts
One-time Payment | Instant Access
Built-in AI -

writes your script with a little prompt

Record videos -

while simultaneously reading your script on your mobile device

Automatically remove -

any unintentional 'pauses' 

NEW:

Now Includes Off-Camera Video Creation Capability

Fully Cloud-Based -

Nothing To Download Or Install

Beginner Friendly -

Zero Learning Curve

"ShortsSuccess" Training -

Step-by-Step way to monetize short vids today!

FREE Commercial License -

Sell Short YouTube, Facebook, Instagram & TikTok Videos to clients (You keep 100%!)
Watch ShortsAI In Action…
Leverage The SHORT VIDEO CRAZE 
For Your Business & Clients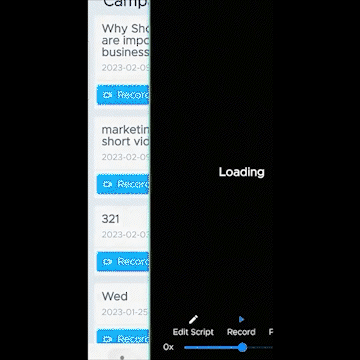 Record videos while simultaneously reading the script on your mobile device or computer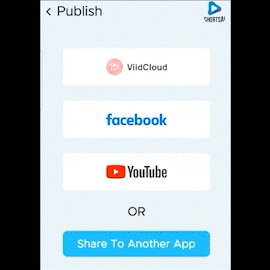 Get More Views, Engagement & Leads
Create professional-quality short-form videos on-the-fly that get you more views, engagement & leads.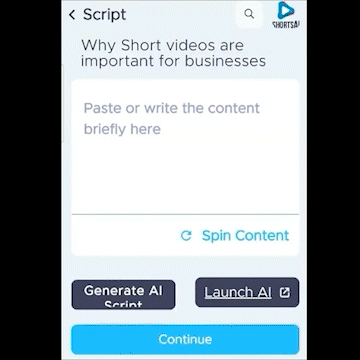 Simply input your text/ideas. 
Our Advance AI Tech creates a highly-engaging script in 1-click. Or paste your own script!
Create
PERFECT Short-Form Videos
For YouTube, Instagram, Facebook, Twitter & TikTok In
Just ONE Take…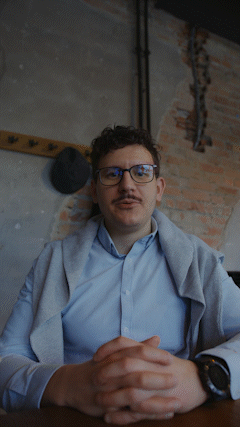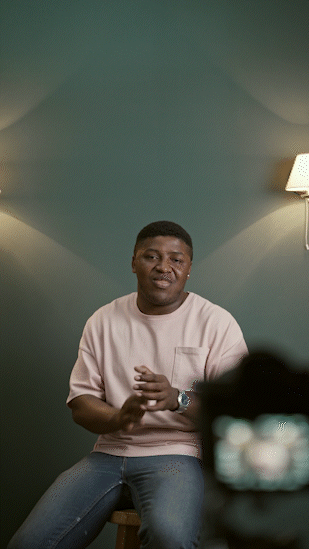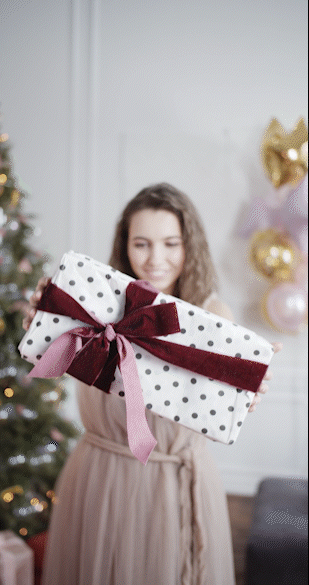 Jo-Anne J
Best. Product. Ever! After using videos my business skyrocketed! Videos is great. We were treated like royalty.
Emily F
Not able to tell you how happy I am with videos. Thank you for making it painless, pleasant and most of all hassle free!
50% of TikTok users say videos longer than 60 seconds are "stressful"
STOP
Publishing Long-Form Videos
They are boring your audience to death…
Short-form video content is perfectly adapted for the shorter attention spans of today's media consumers. 
The bitesize format of short-form video is much easier to digest & attract a click more easily than a long-form video. 
Short-Form Videos Have Literally EXPLODED All Over Social Media
Hey it's Neil Napier,
​
Short-form video content is a craze that has swept social media.
​
I don't know about you but when I open a video on YouTube or Facebook or any other platform… 
​
… one of the first things I do is look at that little bar at the bottom and I try to find out how long this video is gonna be. 
​
And frankly, if it's five minutes or more, I'm probably not going to watch it. 
​
Why? 
​
I just don't have time. Nobody has time these days. In the attention economy, less is more.
Short-Form Video Is 
The NEW King Of Content
Short-form video builds awareness over time in lots of tiny steps. 
They are a great way to slowly bake yourself into your audience's minds & establish a connection.
It's well-suited to social media.
Many platforms won't even allow you to post a video over a certain length.
Short-form video works well in ads.
Ads are, by nature, short and sweet.