Yes, email me more Tips and Tricks
You've Got Awesome Shorts To Sell & Grow With…Now grab the tools to go even further…
13-in-1 Platform Lets You KILL Off Your Monthly Costs: Photoshop, ClickFunnels, Canva, & Jasper. ALL GONE!
Create logos, social media content, AI copy ads & MORE in one easy to use dashboard to power up your outreach!

Includes All The Tools You Need To Take Care Of:











 Commercial License Included  
ONLY When You Act NOW!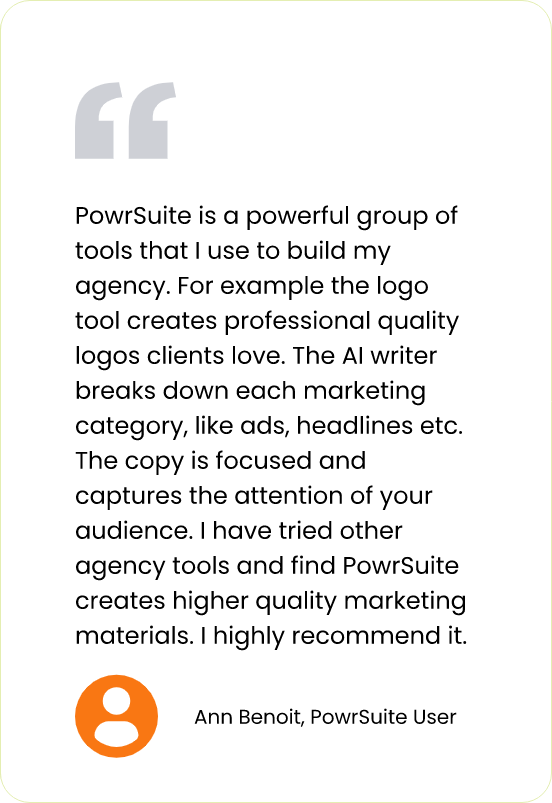 To Get The Same Features As Our 
New SUITE You Would Have To Pay   
$616/MONTH!
ANY Online Business In ANY Niche 
In 3 Easy Steps!

Why Users Are Loving PowrSuite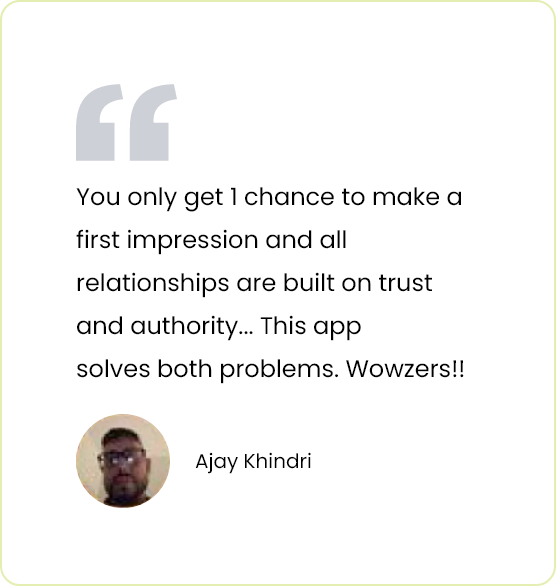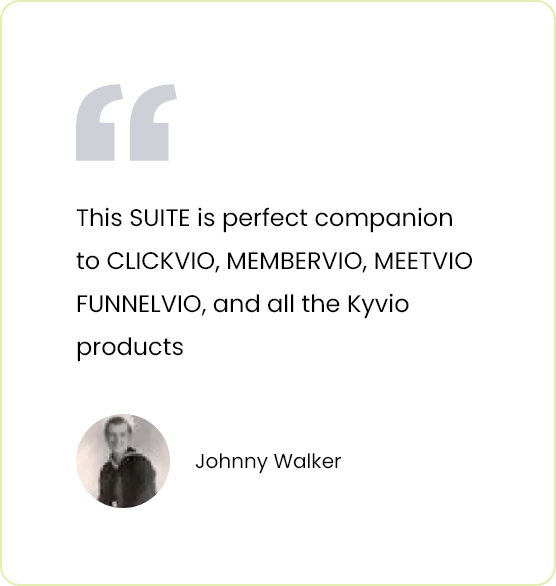 Now Starting An Online Business Won't Be A Nightmare…
…You won't need to:

expensive branding and copywriting agencies to put your business on the map
complicated software to do-it-all-yourself only to be frustrated in the end
unreliable freelancers to get websites, pages, ads, graphics, posts, logos etc.
orever to start your business and wonder why you ever started doing this.
​
profits & sales to your competitors who can get leads on demand!




PowrSuite Is Built To Give You:
To START - RUN - SCALE
A Profitable Online Business
ONLINE
That's Where ALL Your Buyers Are…
The use of digital platforms has increased over the last 2 years.
It is normal to spend the whole day searching, clicking, browsing, and buying for people of all ages!
This habit is here to stay, and the online market is actually growing exponentially during this time in world history.
In this day and age, running an online business is the EASIEST way to build a retirement-worthy income.
Because of the large number of people online right now, it is the perfect time for small brands and local businesses to jump on this opportunity right now!
And you also have an opportunity to help offline businesses.

Every smart marketer right now knows that the pandemic days are over. And we are in a bit of an economic crunch.
The ONLY way to recover from this crunch is to sell online. Take what you know, take what you can do, and find ways to sell online.  
However, starting an online business is easier said than done…
…You'll need a website, several accounts on social media platforms where you can run ads to get leads, and a HUGE pool of graphic designs, among other things, at the bare minimum.
Then you also need to find leads and write copy for your brand and website.
Truth be told…
Starting an online business, in fact, can be as difficult as (if not more!) starting an offline business.
Whereas starting an offline business, you need… approvals from various authorities, set up a firm, choose the right location, collect enough funding, and apply for licenses and permits – starting an online business today is equally difficult.
One can not argue that it requires time, energy and a LOTTTTTT OF MONEY.
Today we've got a solution for you that you can use for yourself & SELL to offline businesses and keep 100% of the profits!
To create a PROFITABLE online presence,
You need:
High Converting Landing Pages
Attention-Grabbing
Graphics
Landing pages are the most critical part of an online business! They must be designed to drive as many conversions as possible.
As a smart marketer, you would know that many times people spend so much money on marketing campaigns, but in the end, it doesn't pay off, unless you have a high converting landing page.
People communicate more with visuals and less with text.
In today's world, no one has the attention span to read plain old boring text on a banner or a social media page to know about your business.
What attracts people is how you go above and beyond with your creativity to make the offer… in comes - eye-catchy stunning graphics on websites, landing pages & of course social media posts & ads.
There's a reason why businesses set aside the most amount of money possible for digital advertising…
… An Ad can work as a wildfire with the help of platforms like Facebook, Linkedin, and even Google but only if they are attractive enough and convert audiences easily.
Creating a logo is just as crucial as coming up with a brand name. You require a fantastic logo that makes you stand apart from your competitors.
Your logo does not only serve as the foundation of your brand identity but also boosts your reputation and brand loyalty.
Videos thumbnails are a good way to communicate with the audiences about what a video offers.
It is by far the best way for grabbing viewers attention on any social media platform for a higher retention rate to increase views.
High quality, qualified leads to grow your business without wasting any time or money.
To get your "foot in the door" and make that important first impression that will lead to increased sales and revenue.
​
Now To Get These ESSENTIAL Resources Created
You Had Mainly 2 Options Until, Today: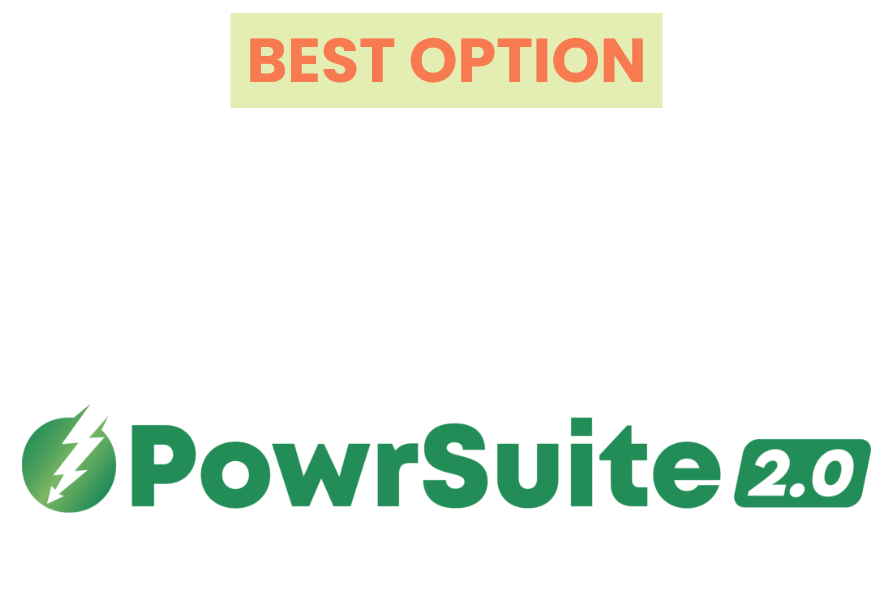 You could use an all-in-one, monster of a platform that does everything you will need for the next ten years-at a fraction of the cost.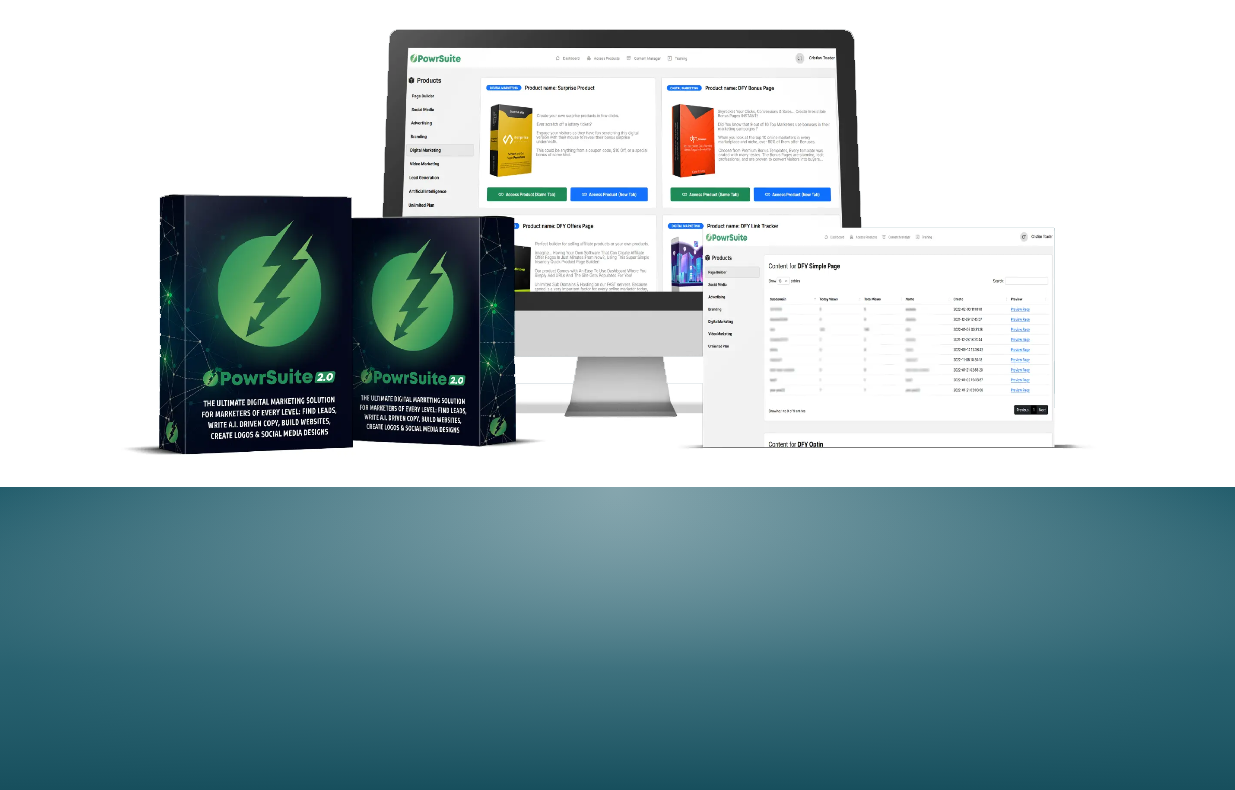 EVERYTHING You Need To START-RUN-SCALE A Profitable Online Business In Just A Few Simple Steps…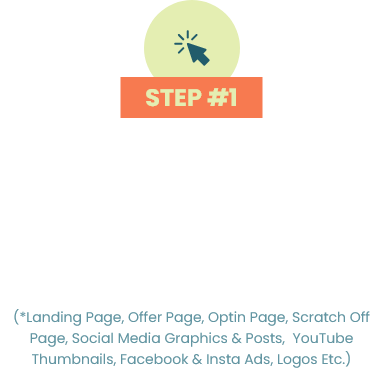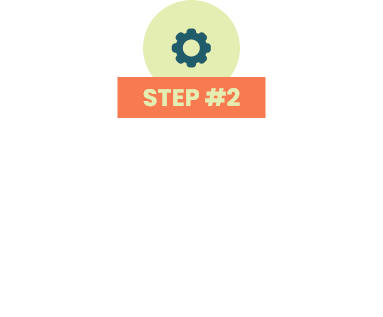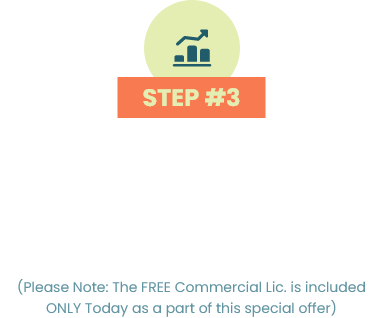 Here's What All You Can Create Using PowrSuite...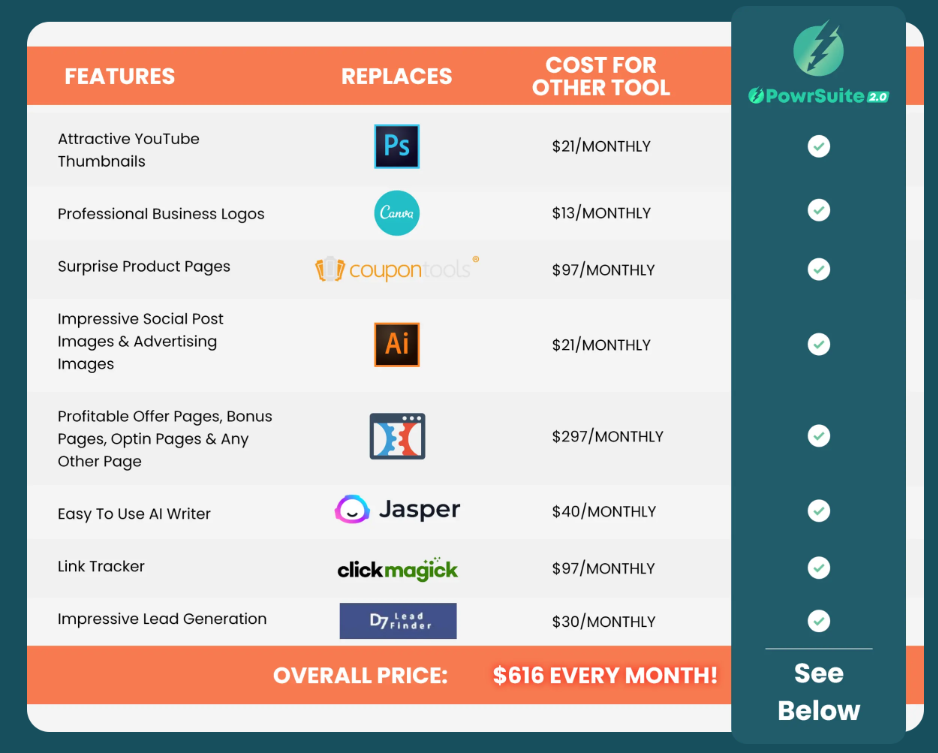 Commercial License Included  
 ONLY When You Act NOW!


Is Packed With These
​
State-Of-The-Art Tools & Features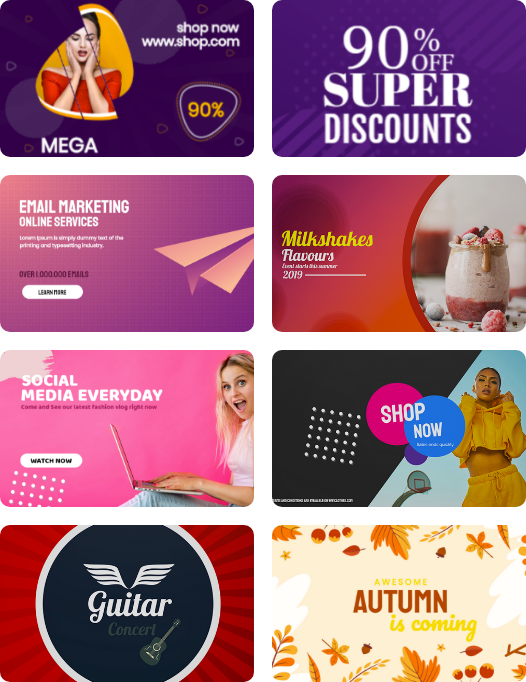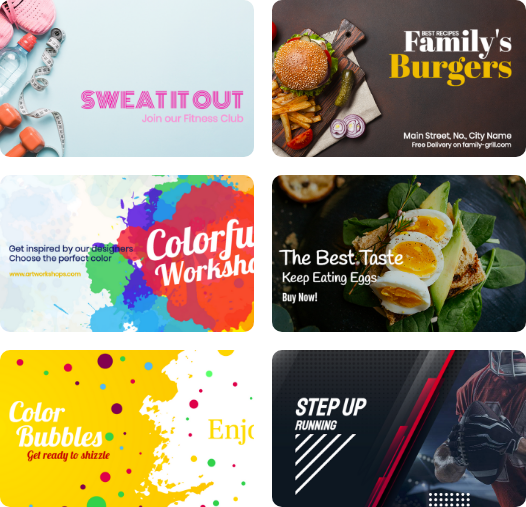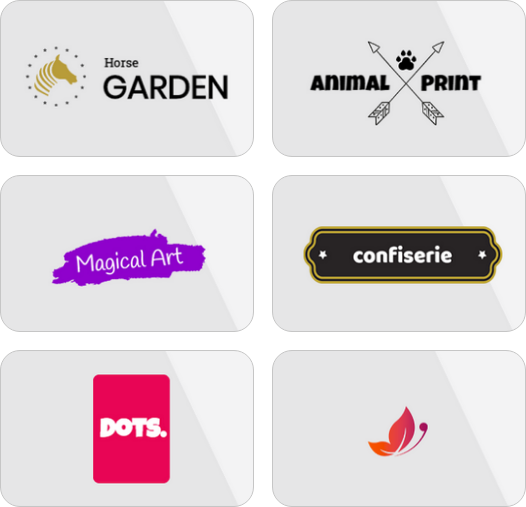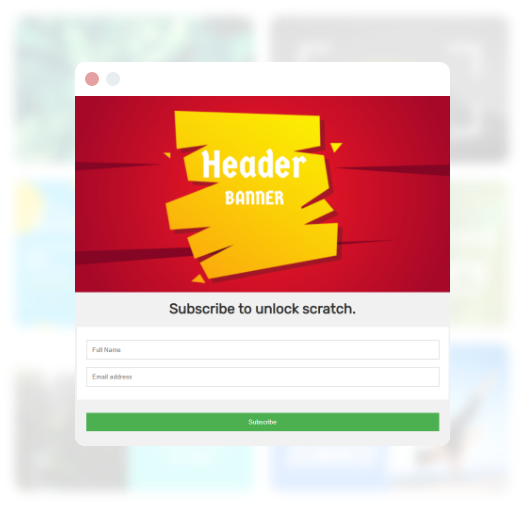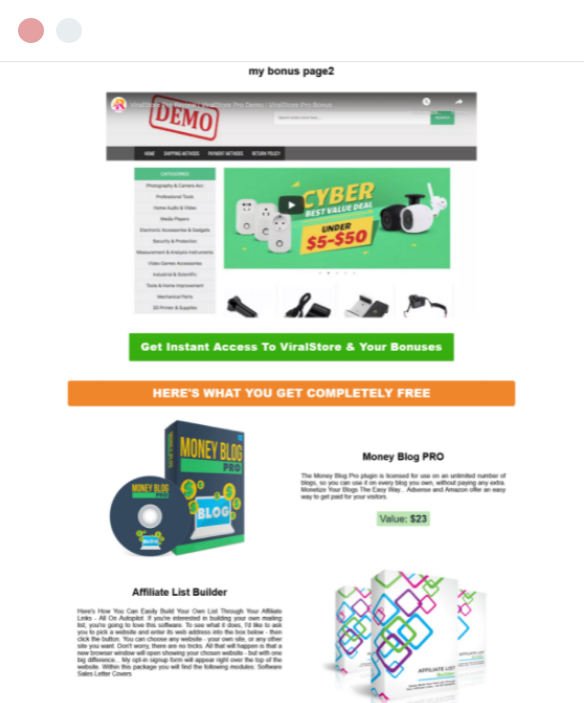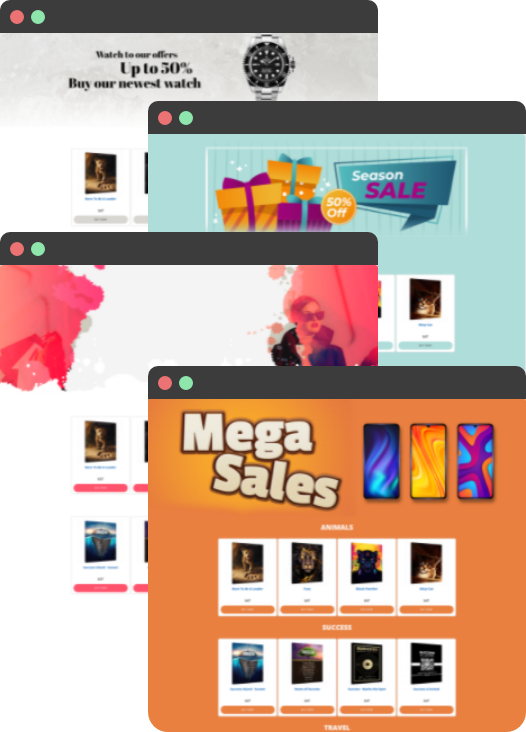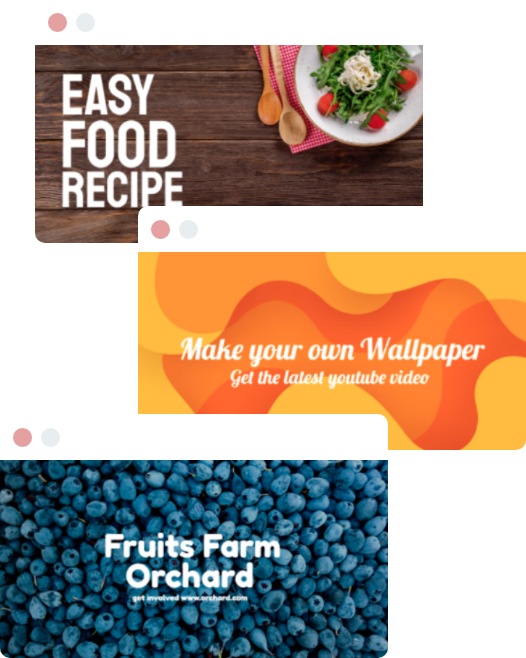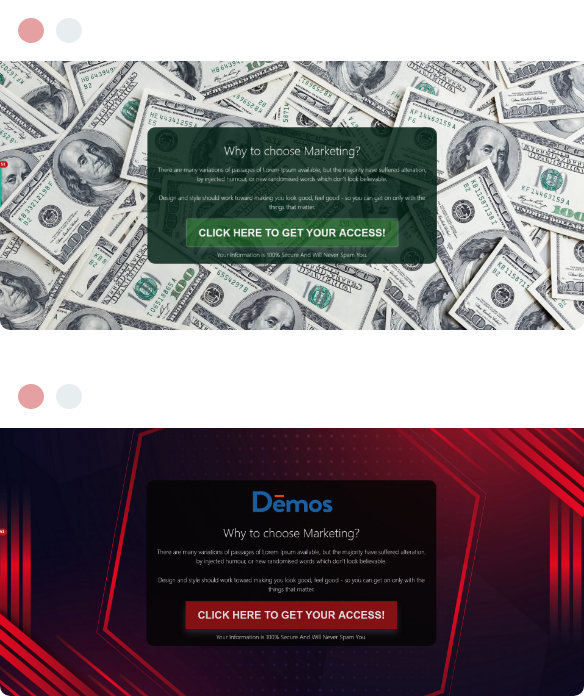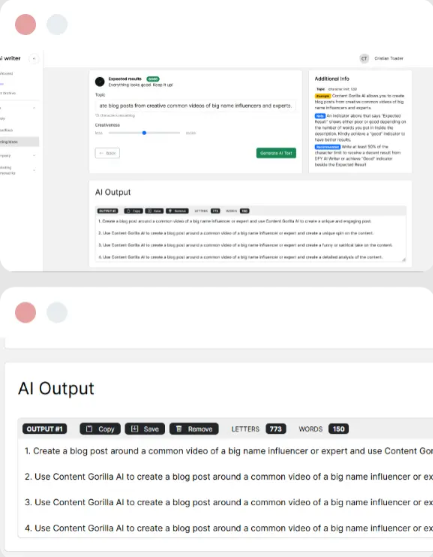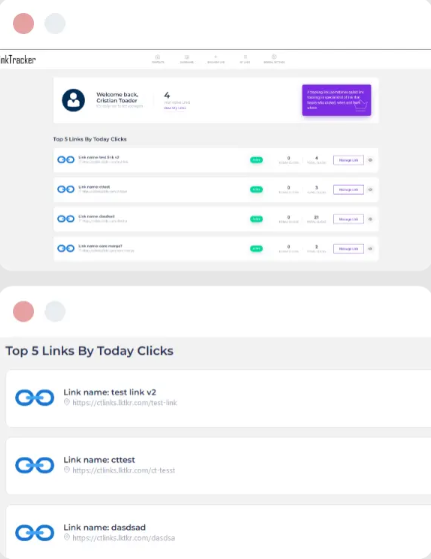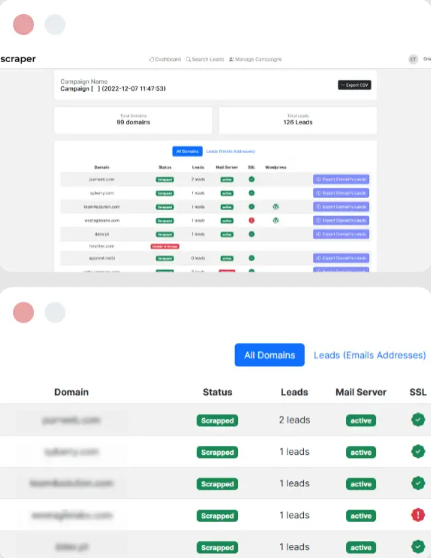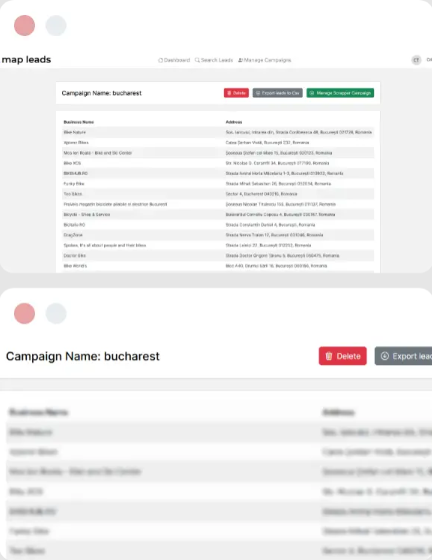 With Over 150 Templates, Dozens Of Images, Drag & Drop Features And Hours Of Expert Level Training
You Will Get Access To Every Kind Of Graphic A Marketer Could Ever Need
Create Social Posts We have 50 posts templates, all fully customizable with icons, backgrounds and as with everything, it is all drag and drop easy.
Create Social Covers Our product comes pre-loaded with 37 social cover templates & dozens of beautifully designed background options
Create Engaging A New Breakthrough That Works Captivating & Converting Facebook & Instagram Ads for Lead Generation & Increased Sales
Step 1: Choose 150+ templates ready-made authentic and fancy enough to match your promotion needs.
Step 2: You can customize the template with add/edit text, edit image, and/or add logo onto your chosen template.
Step 3: Save As template to PNG. And you can see your own engaging, unique and original sales ads design.
​
Is super simple to use and lets you create bold and iconic logos in seconds. With a super simple interface and thousands of options, an amazing logo is just a few clicks away.
Your brand or Logo creates a First and Lasting impression on your clients and customers. Now you can ditch the logo freelancing services and Turbo-Charge your Logo creating process saving you time and money.
Create your own surprise products in a few clicks. Ever scratch off a lottery ticket? Engage your visitors as they have fun scratching this digital version with their mouse to reveal their bonus surprise underneath. This could be anything from a coupon code, $10 Off, or a special bonus of some kind.
​
Did You know that 9 out of 10 Top Marketers use bonuses in their marketing campaigns?
When you look at the top 10 online marketers in every marketplace and niche, over 90% of them offer Bonuses.
Choose from Premium Bonus Templates, Every template was crated with many testes. The Bonus Pages are stunning, look professional, and are proven to convert visitors into buyers…
Imagine… Having Your Own Software That Can Create Affiliate Offer Pages In Just Minutes From Now2, Using This Super Simple Insanely Quick Product Page Builder!
Our product Comes with An Easy To Use Dashboard Where You Simply Add URLs And The Site Gets Populated For You!
Unlimited Sub Domains & Hosting on our FAST servers. Because speed is a very important factor for every online marketer today, Our product solves this BIG problem. Save time, resources, and headaches by using the included bonus and download pages, hosting and subdomain that we give you at no cost only if you act fast today.
Make it impossible for your audience to scroll past your YouTube thumbnail without having a click and a look.
Youtube states that 90% of the best-performing videos have custom thumbnails. Create catchy, appealing thumbnails with our product to gain more likes and subscriptions to your channel.
Thousands of Templates to Choose From, Our designers carefully crafted thousands of templates for you to choose from. You can pick any of our templates and easily add your images to them by the click of a button. Choose a template or one of our text presets to make the design of your text look professional and aesthetically pleasing. Go ahead, use a template to add text to your images!
The money is in the list." But there's no money if there's no list.
Optin, or "squeeze pages" have proven to be the most effective lead generation tool.
Perfect the art of growing your list by creating dedicated squeeze pages that get the job done.
Utilize the science of persuasion to collect leads to grow your business like never before.
Easy-to-use page builder that allows you to create a mobile & tablet optimized websites, sales pages, and thank you pages in minutes, without having to know how to code.
​
Start with a template and customize it so it looks exactly the way you want it to.
Harness the power of Artificial Intelligence with the impressive tools included in this new addition to PowrSuite 2.0.
We keep it easy to use, but don't take any of the capabilities. It's simple to quickly generate headlines, copy, marketing ideas, even an elevator pitch.
You can also create AIDA and PAS framework copy based on your input. Its time to grow beyond simple text input and harness the potential of A.I.
Link tracking is the process of adding special codes to a link so that you can easily determine your highest performing marketing channels, and more importantly, figure out the specific content that's responsible for the referral traffic or sales. Then make more like that to increase your profits.
This will massively increase your effectiveness in discovering the profitable emails, advertisements and other business assets so that you can quickly capitalize on them.
Gather the leads you need from any website to connect with prospects who need your services. Find the websites for the companies in your niche. Our powerful software will quickly assemble a list of prospects for you to reach out to with products and services that will help their company succeed.
No more wondering who to email. No more paying $5, $10 or more for each lead. Go gather them yourself and watch your revenue grow, exponentially.
Everyone knows how much data Google holds right now. But they like to keep it all to themselves so they can keep profiting.
Well, our team has discovered a relatively unused feature in Google Maps that lets you, legally, use the Google data to create lists of prospects in any town, city, state or country.
Then simply reach out to them with your inspiring offers and watch your revenue grow and grow.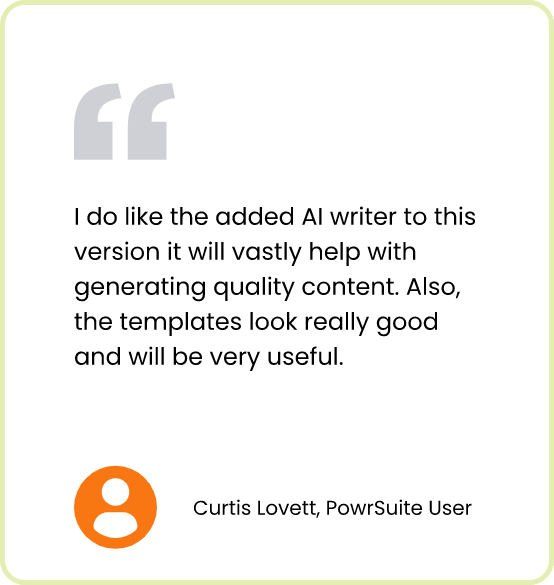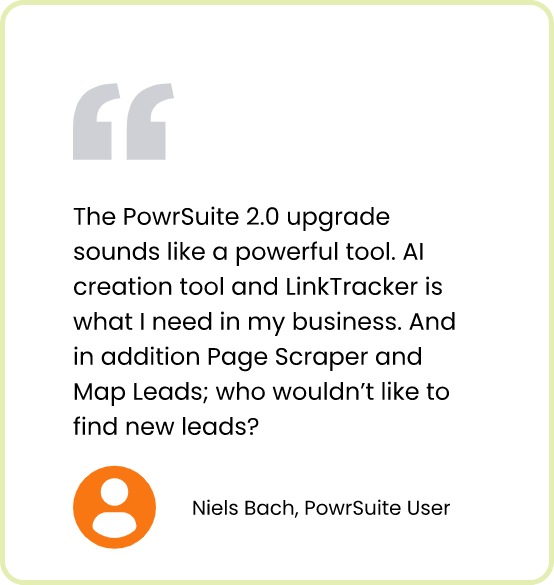 For Today Only
FREE COMMERCIAL LICENSE INCLUDED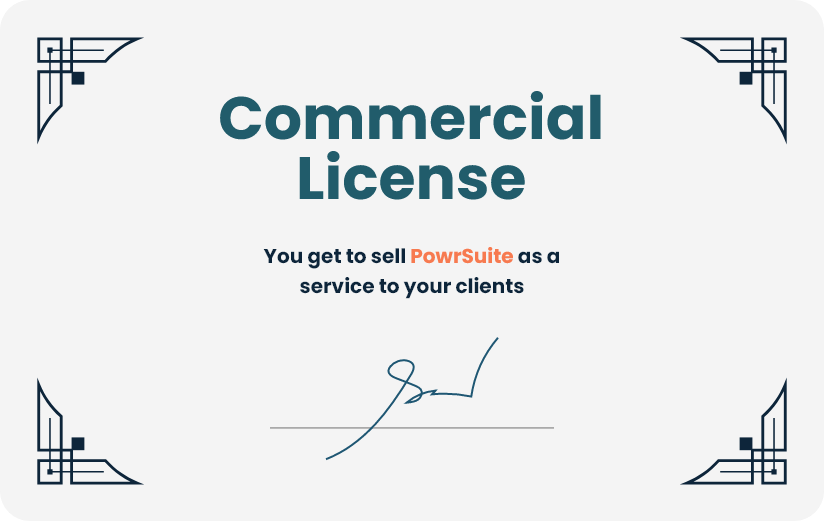 Earn top dollar by selling the most sought after services in the industry. Charge whatever you deem fit for your clients.
PowrSuite will help you establish your brand and expand your business, quickly. As if that wasn't enough, you will also build a new source of income with a constant flow of money…
Within minutes, create unique and high-converting Landing Pages, Offer Pages, Optin Pages, Scratch Off Pages, Social Media Graphics & Posts, YouTube Thumbnails, Facebook & Instagram Ads, Logos, and more, and provide your services across niches to numerous clients while you earn big, without any designing knowledge or technical skills! 
You can also find and sell B2B leads, write AI copy, track links, and more! All from one dashboard.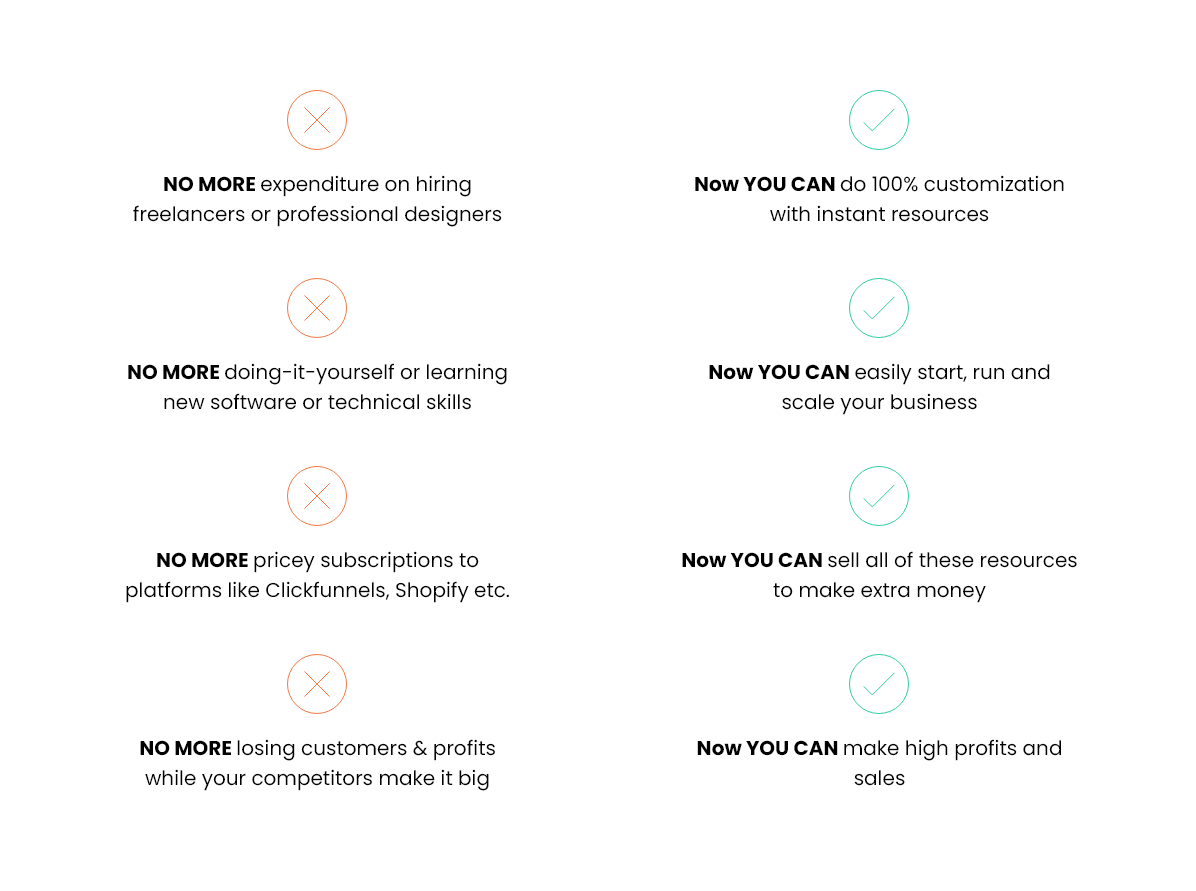 PowrSuite 2.0 Is PERFECT For…



PowrSuite makes it really simple to turn your online business into an instant success.
From landing pages to social media designs, social media posts, ads, and logos, we've got you covered. This software takes care of everything for you right away.
PowrSuite helps you develop the perfect, attention-getting marketing approach within a few clicks!
Create an efficient email, social media, or digital campaign with PowrSuite and watch as thousands of leads start pouring in, completely hands-off.
PowrSuite lets you create high-converting resources for which you can charge an unlimited number of clients, as much as you like.
Now, it's your chance to become a success story in one night!
You'll Never Need Another Tool To Start-Run-Scale An Online Business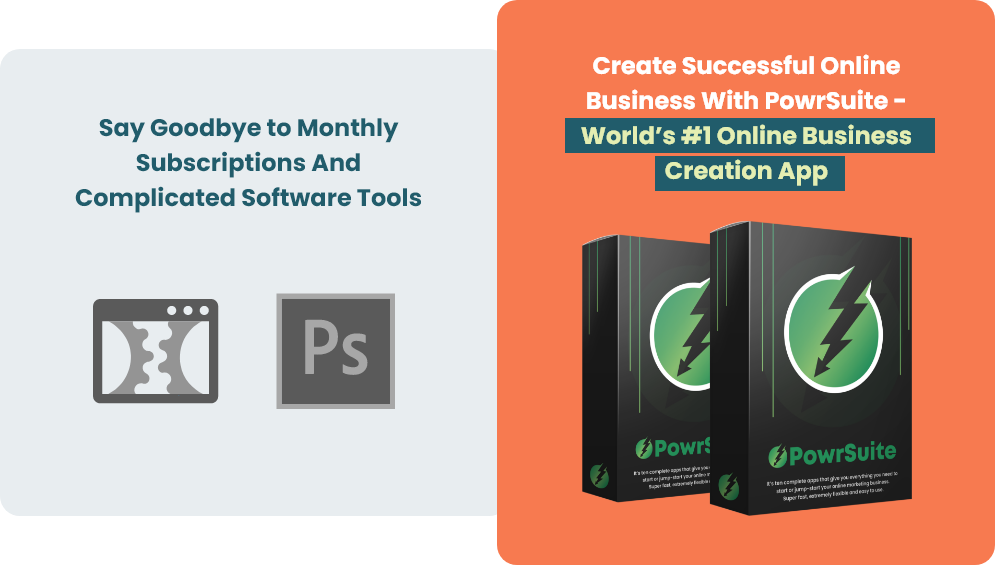 Step-By-Step Training Videos
Commercial Rights Included
Through our AI-powered tool, it will be like having a shortcut to the future of starting, running, and developing an online business with intelligent technology.
PowrSuite will provide you with the right set of tools that will help you take your online business to the next level right away, without any technical know-how.
​
PowrSuite can be accessed at any time and from any location using any device. Your software will update automatically to guarantee that you have access to the latest technology…
​
Our team of professionals will be available to answer all of your inquiries and ensure that you don't have to face any difficulties.
​
Get access to video tutorials to guarantee that you get the most out of this incredible technology.
​
Create as many resources as you like for yourself and your clients. Join platforms such as Fiverr, UpWork, Go, Freelancer, and others…
Take on some projects anytime you need that  extra money, and use PowrSuite to complete them before anybody else does!
Commercial License Included
ONLY When You Act NOW!
 Hurry! Act Now To Get The
Commercial License FREE!