Congratulations on getting access to ShortsAI. Watch this quick welcome message to learn how you can make the highest possible profits with ShortsAI
Make Your
Income Potential 
Unlimited With
ShortsAI UNLIMITED
 10x your results with this upgrade with no additional effort!
CREATE off-camera recording with Unlimited Faceless Videos
SCALE your growth with UNLIMITED Video Recording
Boost Your Lead Gen Results With Unlimited AI Words & Scripts
Feel Secure With Our upgraded FAST TRACK support team!
UNLOCK ALL Future Updates for ShortsAI
Enjoy UNLIMITED Storage. No Boundaries

Hey, it's Neil again, and on behalf of the entire ShortsAI Team and myself…I want to welcome you to ShortsAI.
​
Creating quality lead generating short videos is a tedious process and can be a major pain if not done right. There are just too many things to keep track of. And the chances of a tiny mistake causing huge issues are extremely high.
​
We created ShortsAI Unlimited keeping this in mind.
​
Our ShortsAI team made it completely fail-proof. With It's new-user friendly & intuitive functionality, we made it easy for you not to get confused or overwhelmed!
​
Before we brought ShortsAI to you, we ran several beta runs. We were committed to not cut any corners here.
UNLIMITED Videos & Recording
Access To All Future Updates And Our Dedicated Support Team

Take Your Profits To
UNLIMITED
With… 
Ok - this one is a no-brainer, and you ABSOLUTELY need it. Building and maintaining a shorts video creation business truly requires no limits. So we are giving you the capability to create and store all the scripts that you will ever need.
With ShortsAI UNLIMITED you now have no limit on how big your short video creation business can grow to.
You are welcome.
Our "No-Limits" Platform Ensures:
You'll have significantly increased profitability by expanding your reach to niches you never thought possible. Reach that can be converted into attention and sales with no worries.
You never have to worry about letting clients go because you didn't grab the UNLIMITED offer at the best price.
You can create unlimited scripts for your customers and clients. You won't have to say "sorry, not today" when you want to step out into a new market or try a new approach.
Honestly, our accountant was against me offering this to you. You see, every time you click the "generate" button….we pay for it. But I pushed back and said we are doing it! 
I want you to succeed, even if it costs us.
UNLIMITED AI Words Helps You:
See that 'The MORE the better' principle applies perfectly here. You'll be able to generate dozens, hundreds, thousands or more AI scripts.
To have a better understanding of your audience and how you can quickly profit from giving them exactly what they want.
UNLIMITED AI Words leads to more quality scripts which leads to more videos and more  sales…. And more is definitely better when it comes to sales.
UNLIMITED Videos & Recording will help your customers to:
 Know that you will always be there with another video to offer that is top notch.
Be happy that there are no limits to the ways you have to help them succeed with short form video.
Get the best deal from you because you have no video creation overhead. You can create ALL YOU WANT.
UNLIMITED Videos & Recording
Within ShortsAI Unlimited, you can create and store an unlimited number of videos to help grow your business and connect with more clients. This will allow you to better target their needs with videos for any and EVERY offer or service they offer. Putting you at the TOP of their list when they need a new short video to make sales.
​
And don't worry what it costs us, we're happy to help your business grow.

ShortsAI Unlimited Helps You
Sell MORE And Profit MORE
When you are creating and putting out more lead generating short videos with our UNLIMITED upgrade, you are bound to make more profits.
​
You're just gonna to have to accept that ☺
​
Combine this with the ShortsAI Commercial License you just picked up as a special bonus on the last page & now you have the ability to generate all the scripts, AI words and videos you, and your customers, would ever want. I'm sure you see how this will easily result in a cash windfall for you.
​
Imagine the kind of money you can make offering complete, professional UNLIMITED scripts. And in an UNLIMITED number of niches, with an UNLIMITED number of AI generated content, and an UNLIMITED number of storage for an UNLIMITED number of videos!
Plus, as every other minor or major feature is added to ShortsAI you will have immediate access to them. No upgrade fees
Of course our top notch, highly trained Support Team will be at your beck and call to answer any questions you have.

ShortsAI Unlimited Helps You
Sell MORE And Profit MORE
I am sure you already know this. The costs of offering UNLIMITED scripts, UNLIMITED AI Words, UNLIMITED Videos, and UNLIMITED recording is VERY high for us.
​
We had to create this software to scale, which cost us a lot of money and will continue to do so.
​
Keeping that in mind, we can ONLY offer ShortsAI UNLIMITED at $197 for an extremely limited period.
​
This has been heavily discounted from the regular $497 per year.
​
Remember, as a new ShortsAI member; you get to avail yourself of this offer ONLY today. Being an action-taker myself, I respect that in marketers and entrepreneurs.
​
This offer is especially being made to the new ShortsAI members to serve as a reward for taking action today.
​
If you let this offer pass you by and later decide to get it…you will have to pay $497 per year.
​
THIS is your one & only chance to get access to ShortsAI UNLIMITED at a discounted price.
​
So click below to upgrade your ShortsAI account automatically.
We Are Offering One
Exclusive Bonuses ABSOLUTELY FREE
When You Upgrade To
ShortsAI UNLIMITED
Today!
BONUS 1: 
6-Figure Affiliate Marketing Master Plan
​
Unlock the secrets to six-figure success with our Affiliate Marketing Master Plan! Our step-by-step guide will teach you how to build a profitable affiliate marketing business from scratch. From finding the right niche to scaling your income, our plan will provide you with the tools and strategies you need to take your earnings to the next level.
BONUS 2: 
5 DFY Youtube Outros
​
Do more than making your audience watch your video, capture their attention a little longer and direct
 them on what they need to do and where they need to go with 5 professionally-designed YouTube
 Outro templates! As an added bonus, we're throwing in a powerpoint presentation to guide you in
 creating a YouTube Outro that truly converts!
UNLIMITED Number Of Scripts

UNLIMITED AI Words

UNLIMITED Off-Camera Videos

UNLIMITED Video Recording

UNLIMITED Video Storage

ALL FUTURE UPDATES INCLUDED

Premium Support Team Access
Bonus 1:

6-Figure Affiliate Marketing Master Plan

Bonus 2:

5 DFY Youtube Outros
Try ShortsAI Unlimited Completely Risk-Free
We are backing ShortsAI UNLIMITED as the most user-friendly unlimited upgrade because we have used it ourselves and have seen the results.
But we want to be 100% fair with you. So, we are going to ask you to ONLY give ShortsAI Unlimited a try for 14 days. Use the AI to generate a few scripts, record some videos for yourself or customers! You can even make some profit.
And if at any time during this period, you feel that ShortsAI Unlimited doesn't meet your expectations somehow…
… just drop us a message at the Support Desk and get your full refund processed instantly.
P.S. And yes, you get to keep all the money you have made with it.
FREQUENTLY ASKED QUESTIONS!
Q. Is there a monthly fee?
A. ShortsAI UNLIMITED is currently being offered for no monthly fees only through this deal. You'll get full access to everything you see here today for a low one time fee as listed in the pricing table above.
​
Q. Is there a Money Back Guarantee Policy?
A. Yes! As you can see on our page, we have a 14-day money back guarantee. Just contact us and we'll refund your money instantly.
​
Q. Can I come back later and decide?
A. This is a one-time-offer so there is no guarantee it will be here later. Plus, we have to increase the price every few hours to be fair to those action takers who grabbed early access to ShortsAI UNLIMITED.
Every effort has been made to accurately represent our product and it's potential. Any claims made of actual earnings or examples of actual results can be verified upon request. The testimonials and examples used are exceptional results, and don't apply to the average purchaser. They are not intended to represent or guarantee that anyone will achieve the same or similar results. Each individual's success depends on his or her background, dedication, desire and motivation. As with any business endeavor, there is an inherent risk of loss of capital and there is no guarantee that you will earn any money.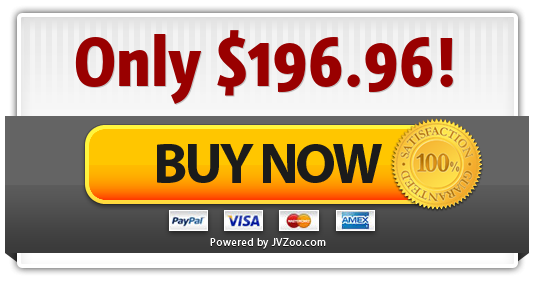 Total Cost If You Paid The Normal Price For Each Upgrade Separately (Not Including Bonuses): 
But With Fast Pass It's Just
$222
One-time
ShortsAI UNLIMITED

UNLIMITED Scripts

UNLIMITED AI Words

U

NLIMITED Off-Camera Videos

UNLIMITED Video Recording

Unlimited Video Storage

All Future Features

Our upgraded FAST TRACK support team
​
ShortsAI Vertex Faceless Video Creator

VerTex Faceless Video Traffic Software

$0 to $321 Over-the-Shoulder Tutorial

Quick Start Set-Up Wizard
ShortsAI Agency Business Kit 
Add Featured Samples Of Your Products & Services

Custom PayPal Checkout Integration 

Add Business Clients Testimonial

All Website Pages Created with content

Created By Top Graphic Designer
DFY Sales Proposal

DFY Email Swipes

DFY Telemarketing Scripts

DFY Legal Contract

DFY Graphics Banner

DFY Business Cards

DFY Rate Cards

DFY Letterheads

DFY Invoice
PowrSuite ShortsAI Edition

Includes 2000 Credits*

Full access to all 13 products
Create Offer Pages

Create Optin Pages

Create Scratch Off Pages

Track All Your Marketing Links
Gather contacts and info from pages

Gather contacts and info from locations
Traffic Generation Suite:
Create Social Graphics

Create Social Posts

Design YouTube Thumbnails
Create ads for ANY platform

Includes Insta & FB templates

Generate powerful copy
ViidCloud Pro ShortsAI Edition
​
200 Gigabyte Storage

Upload 10,000 Video Per Month

Ability To Connect YOUR Free Dropbox Account

Ability To Connect YOUR Amazon S3 Account

Instant Video To GIF Technology

Built In Landing Pages You Can Sell

Create Playlists

Solves The Auto-Play Browser Issue

Animated Play Buttons For Maximum Clicks

Lightning Fast Loading Speeds

100% Mobile Friendly & Optimized

Publish Your Videos On ANY Website or Landing Page

Instant Embed Code Delivery

Autoresponder Integrations

Password Protection

No Ads On Your Videos EVER

Cutting Edge Streaming Technology

Customize Video Thumbnails

MP4 Format with Full HDR Support

VERY Easy To Use & Intuitive Interface

Player Customizations

Step By Step Video Training

100% Cloud Based - Nothing To Download

Premium Support

Commercial License Included

Use With Clients Immediately

Instant Lead Capture & Management

Button & CTA Overlay

Tracking & Pixels

100,000 HD Stock Images For Your Videos

10 Team Member Access

25 Reseller Licenses + Reseller Panel

Advanced Tracking & SEO
Bonus 1

- 6-Figure Affiliate Marketing Master Plan

Bonus 2

-

5 DFY Youtube Outros

Bonus 3

-

6 Figure Store Builder

Bonus 4

-

Affiliate Booster

Bonus 5

-

Udemy Clone Plugin

Bonus 6

-

Clickbank Auto-Commissions

Bonus 7

-

27 Free Marketing Tools

Bonus 8

-

Social Media Marketing Agency Handbook

Bonus 9

-

Live Chatbot Plugin

Bonus 10

-

Advanced Webinar Framework

Bonus 11

-

Consulting Mastery

Bonus 12

-

Video Ads Formula

Bonus 13

-

100 DFY Lead Magnets
Simple Page Designer for everything else!

Fully Cloud Hosted By Us - no website required

Unlimited traffic

Commercial License Included

Step-by-Step Tutorials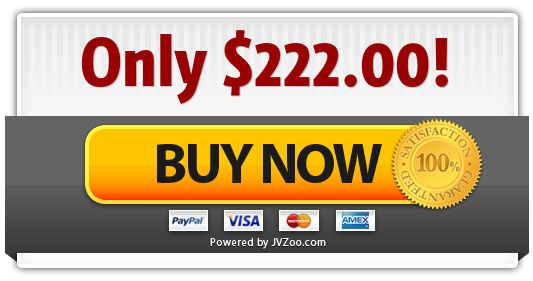 The beta testing results came back and were very close to astonishing. 
​
The beta users were pleased, particularly with the ability to use ShortsAI in ANY niche or topic. They also liked the overall ease that they had now to create a new video using AI generated scripts to help generate highly qualified leads. And we made sure they were only using ShortsAI generated scripts during testing to make sure we had a winner.
​
Beta users were impressed with the number of people who clicked on their links in the videos, no matter what niche they were in.
​
Well, after all that there was only one thing they wanted…MORE of it. They wanted to be able to generate MORE videos, MORE AI scripts, and store MORE videos for each and every niche they were in. And they wanted to be able to do that without the hassle of any sort of additional technical knowledge, or limits.
​
Our Commercial License grants you the privilege of selling your AI enhanced short video creation services for top dollar. And it justifies this demand.
​
So, here's what we did…
​
We pumped in an insane amount of extra money…to upgrade our system and created something EXCLUSIVELY for you:
Plus
- Unlimited Off-Camera Recordings With Vertex
With ShortsAI, we allow you to record short, on-camera videos. But this is for you if you want to utilize AI and don't want to be on camera. With this purchase, we will bump your Vertex license to UNLIMITED. So you can now create unlimited off-camera videos.
Unlimited Off-Camera videos will help you:
No need to get dressed every time you need to record a video (trust me, this can take 30 mins to an hour!)
Just hand over a script to your team, and they can do the job for you without you being on camera
Instantly create bulk videos, all driven by easy-to-use templates. All from one dashboard